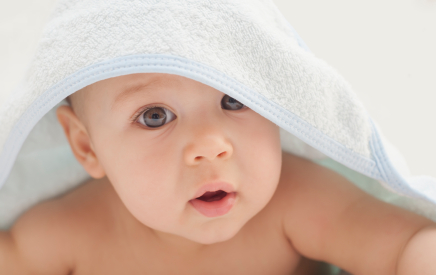 Creating healthy & happy babies begins before conception!
The diet prior to conception, lifestyle and the environment have a direct and profound influence on both male and female reproductive health, the ability to conceive, and the outcome of the pregnancy. Conception occurring in the presence of poor nutritional status increases the risk that foetal growth and development as well as the health of the mother during pregnancy will be compromised.
Your opportunity to create the best possible start!
Although it takes two to make a baby, the preconception spotlight all too often falls solely on the mother-to-be. The reality is, however, that men have an equal part to play in creating a healthy baby - mother and father each contribute 50% of the DNA. And research shows that a male factor is contributory in 40% of couples struggling with fertility. So for the best possible outcome, both partners are included in preconception health care. The field of epigenetics shows us that optimal maternal nutrient supply at the time of conception and during pregnancy is crucial for the child's future health and that it helps to prevent the development of chronic disease later in life. This awareness is truly empowering for parents-to-be who want to be proactive about the health of their family. The preconception period also offers a great opportunity for both partners to let go of any stress, balance their physical, mental and emotional health and consciously prepare for pregnancy.
Preconception care supports your general and emotional wellbeing and optimises reproductive health and specific fertility parameters. It significantly increases your chances of conceiving successfully, and having a healthy and joyful pregnancy, birth and baby.
The benefits of Preconception Care:
Increased fertility of both partners
Addresses any possible health issues prior to pregnancy
A conscious, natural conception and a healthy, full term pregnancy
Reduced risk of miscarriage, premature birth and abnormalities
Increased chances of having a short and straightforward labour and a natural, intervention free birth
Reduced risk of post-natal depression
Prepares for successful breastfeeding
Beautiful children that are healthy, happy, well-balanced and bright
As it takes 3 months for sperm to form and eggs to mature, it is recommended that, ideally, both partners participate in a preconception care program for at least 3 months preceding any attempt to conceive allowing adequate preparation time to achieve optimal health. However, it is never too late for positive diet and lifestyle changes at any stage during preconception and pregnancy.