Nourish Your Health - Enabling families to live healthier, happier lives.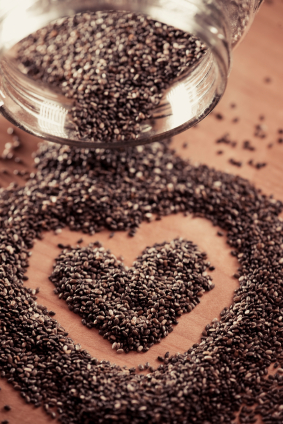 Nourish Your Health is dedicated to nutritional health and wellbeing offering personal consultations, medicinal food products and online information with my favourite recipes, articles and resources for natural and nourished living. My name is Julia Allison and I am a nutritionist passionate about making a difference to people's lives through nutrition and natural medicine.
I founded Nourish Your Health with the aim to equip you with the knowledge and tools you need to create vibrant health for yourself and your family. I practise holistic, naturopathic nutrition and consult with people seeking natural and nutritional treatment for specific medical conditions as well as simply wishing to improve their general health and energy levels.
I welcome patients with all conditions but also have developed areas of special interest resulting from my own health and healing journey.
Creating digestive wellness is a topic close to my heart. Many of us, especially women, suffer from bloating, irritable bowel, inflammatory bowel diseases, food intolerances, constipation and other digestive stress on a daily basis. Feeling uncomfortable and unhappy with our belly has often become 'normal'. The causes and contributing factors of digestive stress are almost always multifactorial and can vary tremendously between individuals. Fortunately, nutritional and natural medicine offer comprehensive investigation and treatment options that open up avenues for restoring your own gutbliss. Let's work together to beat the bloat, flush toxins and dump your digestive baggage – the healthy way.
Women's & children's health care is something I feel very passionate about. All parents only ever want the best for their children. I would like to support you in nourishing your little ones so they can be the happiest, healthiest and brightest kids they can be. Health challenges like eczema, asthma, allergies and intolerances, recurrent infections, digestive issues, learning and behavioural difficulties have become growing childhood epidemics. Our diet and lifestyle play a fundamental part in the development as well as the treatment of these conditions. Learn practical dietary and lifetyle strategies to prevent and manage common childhood health problems and to optimally support your children nutritionally so they can reach their full potential.
But mums need support too. Whether it is to combat stress and fatigue, adjusting hormonal imbalances or optimising your health before or during pregnancy, women have unique health needs that should be acknowledged and nourished at every stage of their lives.
Start your journey to a healthier and happier you! Get in touch with us today!
Nutrition and You
Everything we eat has an effect on our physical wellbeing and energy levels as well as our emotional and mental health. We may not be conscious of it, but, what we eat directly determines how we feel and how good our health is now and in the future. Food is powerful! The food we eat and the nutrients we take also influence the development of our babies and children and set up their health for later in life. That's why we take special care of couples planning to conceive and our pregnant women.
However, there is not one perfect diet that fits all. We are all biologically unique, carry individual genetic and familial tendencies and are influenced by our environment and lifestyle. This bio-individuality makes the journey to optimum health a very personal one which is best supported by a holistic approach that considers the whole person.
Holistic Nutritional Medicine offers a safe and natural approach that enables you to take your health into your own hands. It focuses on food as medicine and the use of therapeutic nutrients combined with lifestyle advice and environmental medicine for the treatment of disease and the return to optimum health and wellbeing. It also provides the most powerful tool we have to prevent the onset of disease.
Discover the powerful link between nutrition and health for yourself and be guided to find the specific foods, nutrients and natural remedies that are optimal for you, so you can feel truly well - now and in the future. Talk to us today!
Food as Medicine
Food is so much more than just fuel. It has the ability to heal your body from disease and restore physical, mental and emotional wellbeing. The passion for food as medicine has led to the launch of our Medicinal Foods range. These are potent therapeutic foods that have positive effects on health beyond basic nutrition. They not only promote good health and longevity but also have specific therapeutic application in the treatment of various health conditions.
Bone Broth is such a food. It has long been know for its potent gut healing properties making it invaluable in the treatment of digestive disorders and other health problems directly associated with gut health, such as immune function, autoimmunity and skin problems. Children suffering from Autism, ADHD/ADD or other learning or behavioural difficulties greatly benefit from a diet rich in gut healing foods, such as bone broth and fermented foods. Never heard of bone broth but interested in its health benefits for adults and children? Read more about bone broth here!.