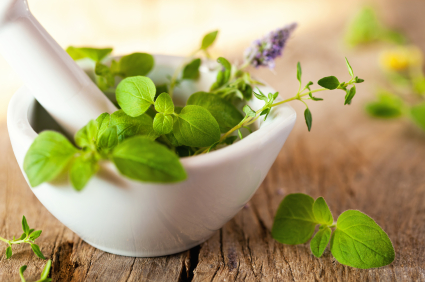 Nutrition beyond trends and lables
Nutritional Healing taps into the innate healing ability of our bodies. It supports the body to heal itself. It aims to heal the root cause instead of just masking or managing symptoms. Unfortunately, the nutrition and natural health industry are in large parts an industry like every other with a new fashion and trends coming around every year. Diet advice, health food and supplement trends come and go. Health information and nutrition advice is contradicting, confusing, ever changing and flat out overwhelming. The diet camps are in constant conflict about what is the right way of eating, paleo or vegan, meat eaters or vegetarian? Everyone throws the science at each other trying to proof their point and gain popularity. Discernment and tuning into your intuition as to what feels right for you and your unique body is more important than ever before.
Healing the body from the inside out
Holistic Nutritional Healing focuses on treating the root causes of symptoms and disease. In my practice, I address the whole person and support all body systems to enable the body to heal itself. We embrace the healing power of food as medicine and look to nature as our medicine chest which provides the cures for our ills. Plants like fruits, vegetables, herbs, spices and wild foods have the capability of igniting and supporting the innate healing ability of our bodies. The simplest remedies can often be the most powerful. When eaten in quantity these foods not only support physical healing but also offer emotional and spiritual support. Therapeutic nutrient supplementation like minerals and herbal tinctures are incorporated to support and fast track the healing process. A personalised treatment protocol will be formulated for you, including specific foods, teas, meal plans, recipes, supplements and remedies, and further resources, referrals and readings as needed.
Emotional support and Coaching
Our emotional and mental state is invariably connected to our physical health and vice versa. Listening to your story and history is important. You are important. I hold empathy for your journey and for where you are at. While immediate concerns and symptoms take precedence we may also discuss lifestyle factors you may not be aware are contributing to your physical health, such as stress factors in your life, sleep, social life, work and relationships. I work with you as a person and with your unique body, not just with the condition. I am part of our health care team and work together with any other therapists or doctors you may be working with.
Conditions I work with:
Julia is available for consultation on a wide range of symptoms and diseases, ranging from acute infections and flus to chronic, long-term health challenges. Nutritional treatment is safe and non-invasive and can be used alongside conventional medical treatment.
Hypo- and Hyperthyroidism, thyroid nodules

Autoimmune Thyroid Disease (Hashimoto's, Grave's)

Energy issues, adrenal fatigue and chronic fatigue

Fertility, pregnancy and post-partum care

PCOS, fibroids, endometriosis, PMS, UTIs

Methylation problems
Children's health (infections, allergies, sensory and behavioural issues, ADHS)
SIBO, bloating, constipation, colitis, Crohn's, reflux and other digestive disorders

Brain fog, anxiety, depression

Sinus infections, chronic allergies
Tinnitus
Fibromyalgia
Eczema, acne and other skin disorders
High blood pressure/high cholesterol and cardiovascular health
Blood sugar issues and diabetes